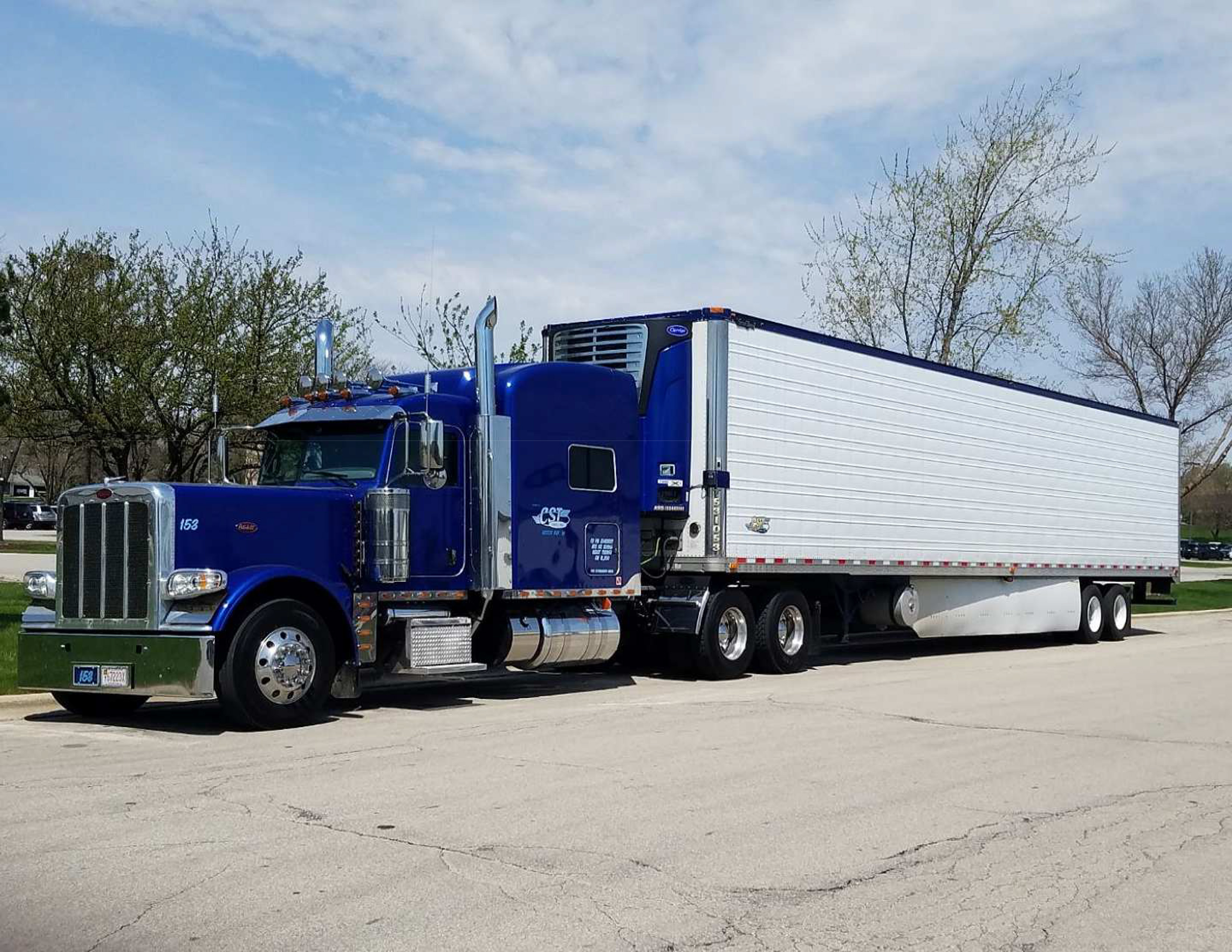 CST Lines Owner-Operators
We work largely with dedicated lanes. These lanes have proven to provide our people an excellent income while still enjoying regular home time.
The main commodities we haul include cheese, frozen fruit/vegetables, fresh mushrooms, meat and dairy, produce, shrubbery, or similar seasonal freight. Consistent, solid year round rates, with a strong customer base have proven successful over the years.
If you enjoy working in a smaller company environment; phones answered by real people, prompt responses to problems and situations, with an overall personal and friendly attitude, you need to check us out.
Here's what we can offer you!
Self Dispatch model available
No charge backs for Cargo or Liability insurance
77% line haul Inbound and Outbound w/o trailer
87% line haul Inbound and Outbound w/trailer
Fuel surcharge adjustment weekly 100%
Drop and hook trailer program at dedicated locations
Paid Permits
Fuel Discount Program
Prompt payment – Same day!
Paid Lumpers
Rider Policy
Low Deadhead Miles
A determined effort to work with our customers to secure freight that best suits you within the framework of lanes you are working.
CST Lines Requirements
Late model tractor and refrigerated trailer
2 years verifiable OTR experience
Drive to increase revenue and a positive attitude
Your own base plate or a purchased one from us
Able to scale 43,500 lbs